Here you can get a genuine instant no-obligation online price guide from prices provided by over 250 companies.
See the prices here BEFORE you speak to anyone!
We will not pass your details to anyone without your consent.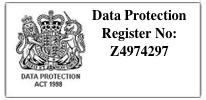 ---
"It's just so nice being able to turn the lights and electric shower on in the evening and know I'm using my own free electricity."
- Julie M. SolarStorage Quoter.